Our Recent Work Projects and Innovations
Spider Boom Lift

We make Spider Boom Lift Supplied to a leading Mall for cleaning, Our offered spider lifts can be set up on finished flooring, uneven ground, slopes and even steps. The offered spider lifts comes with Compact stowed dimensions to enter buildings or work areas where traditional access platforms are too large or too heavy.

This Spider Boom Lift is New generation of Tracked platform designed for overhead work and to provide logistical support fotr the work site.
---
Make escorts EC5250 old model single drum roller, Body joining work (Center pin remove & replacement)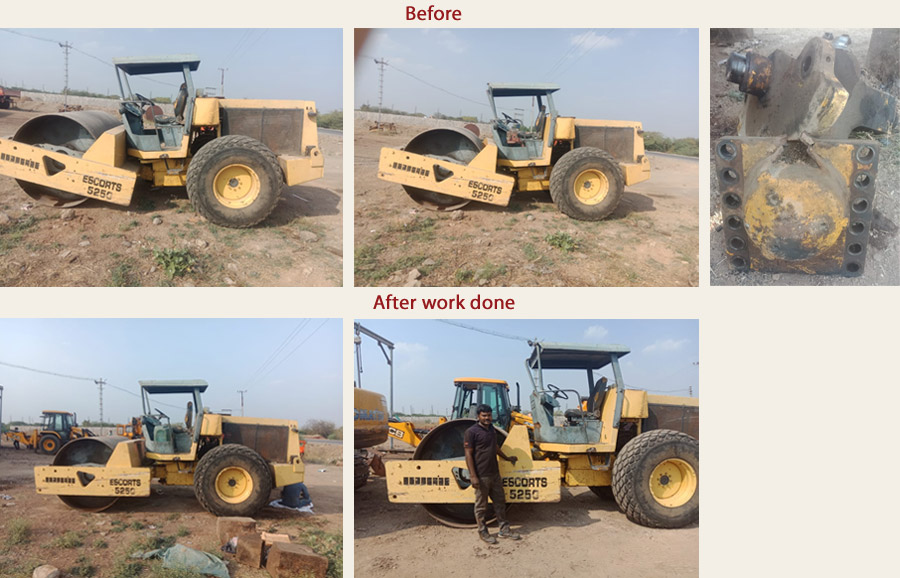 ---
Make escorts TRX 15 crane silencer modification work location lonand satara.
Annual Maintenance Contract, Spare Parts, Installation, Palletizers, Sorters, Pallet Racks, Mezzanines, Carousels, Safety Equipments, Modifications, Retrofitting, Overhauling, Relocation, Services For Material Handling Equipments, Replacement Metal Part Fabrication, Pune, Nashik, Kolhapur, Mumbai, Sangali, Satara, Aurangabad, Nagpur, Ratnagiri, Goa, Maharashtra, India